Chiropractor Dr. Alex Griffin DC, CCEP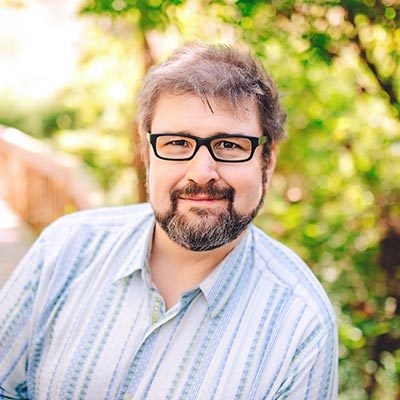 Hello! I am Dr. Alex Griffin, owner of Alpha Chiropractic and Injury in Carrollton GA. I wanted to introduce myself and allow you to get to know me a little better. I had the pleasure of watching my mother change people's lives on a daily basis. I knew that I wanted to be able to do that, to help people transform their health and life for the better. The joy I experience daily when I help a patient sleep better, pick up their grandkids again, sing without pain, stop debilitating headaches, or countless other victories witnessed in my practice will never be something I take for granted.  
After I graduated summa cum laude from Life Chiropractic College my wife Audrey, and son Max, moved back to our hometown to raise our child, open my practice, serve the community, and possibly become the best chiropractor in Carrollton.
It is my goal to serve our community to my best ability and become the best chiropractor in Carrollton. Every chiropractor has different skill sets and we understand there are several different options in Carrollton. However, Dr. Griffin has two credentials that are unique to the West Georgia area.
First, Dr. Griffin completed a post-graduate specialty in extremity adjusting, an honor bestowed on less than 200 practicing chiropractors in the United States. This allows Dr. Griffin to evaluate and treat shoulder, elbow, wrist/hand, hip, knee, foot/ankle, and jaw problems with unique expertise.
Second, Dr. Griffin is the only doctor between the metropolitan Atlanta area and Birmingham certified in the Cox technique. Cox technique is a gentle, non-surgical option that helps relieve pain, numbness, and tingling associated with bulging or herniated discs in the low back or neck.
Many patients opt to try this conservative treatment before low back or cervical surgery to avoid possible complications from invasive surgery. In addition to those two distinguishing credentials, Dr. Griffin also incorporates drop table, Activator, and Thompson techniques regularly in his chiropractic adjustments.
OFFICE HOURS
---
Monday
8:30am - 6:00pm

---
Tuesday
8:30am - 6:00pm

---
Wednesday
8:30am - 6:00pm

---
Thursday
8:30am - 6:00pm

---
Friday
8:30am - 12:00pm

---
Saturday
Closed